In order to examine precisely the structure of a joint, (shoulder, knee, elbow) … it is sometimes necessary to carry out a particular radiological examination: an arthrography. This is systematically accompanied by the injection of a contrast product into the joint. Sometimes, a biopsy procedure or infiltration under X-ray, ultrasound or CT, may also be prescribed to you in order to better diagnose or relieve a pathology.
We also perform Infiltrations of PRP (Platelet-Rich Plasma). This is the injection of your own serum enriched in platelets. Used in Orthopedics as well as in cosmetic surgery, PRP is effective in the cicatricial response of ligamentous, tendonous and cartilage lesions.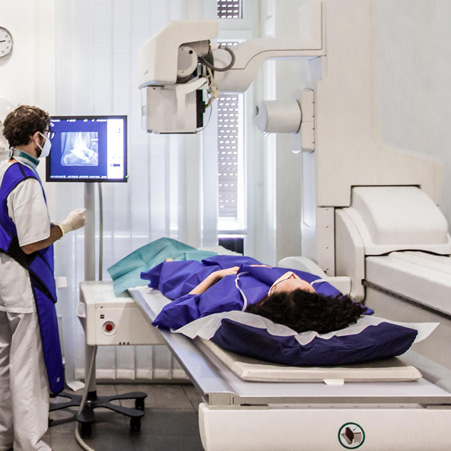 Correct preparation for the examination
Because these tests require the use of various medications (anaesthetic, iodine contrast, corticosteroids, etc.), questions about your history will be asked. Pregnancy and anticoagulant therapy should also be reported.
No special preparation precedes these examinations: you can drink and eat normally.
Conduct of the examination
The examination is performed under us, ct or x-ray control. Anaesthesia can sometimes be used.
Implications
Depending on of the modality used (see x-ray, us or ct).
Results
The results are known after a few minutes and the examination is dealt with by the doctor in charge of your records in our centre. A full report is sent to your prescribing physician.