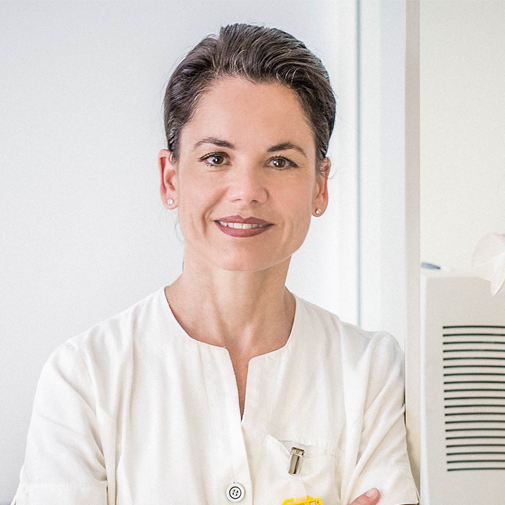 Doctor Stéphanie Besse Seligman is a Specialist Radiologist Doctor responding to the canton medical authorities :
« OUR FACULTY TO REDUCE PATIENT'S APPREHENSION CHANGES THEIR PERCEPTION OF THE THERAPEUTIC EXPERIENCE.
I am a medical doctor specialising in radiology. For several years, I have been working on conditions that can reduce the stress of patients and make their examination as pleasant as possible. For me, the quality of the contact with patients is essential.
In addition to my general activity in medical imaging, I am a specialist in therapeutic or diagnostic infiltrations for all types of patients, from top athletes to the elderly. Within the institute, I am the doctor answering to the cantonal medical authorities.
What are the strengths of Medimage? Without a doubt the skills and responsiveness. »
---