This is the radiographic gold standard examination for the screening and diagnosis of breast cancer in women. It allows the study of the mammary tissues and the detection of possible nodules. This examination can be completed if necessary with an ultrasound or biopsy. Our medical imaging centre in Geneva is accredited by the Breast Cancer Screening Foundation.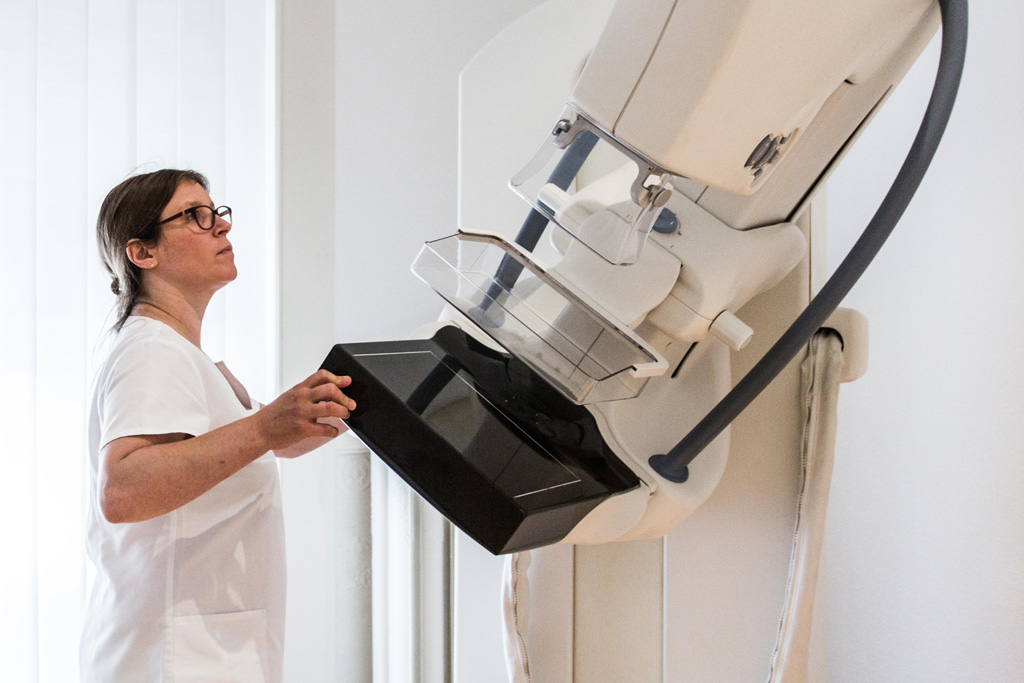 Correct preparation for the examination
It is essential to bring your old mammograms. Please avoid talc, cream and deodorant before mammography.
For premenopausal women, it is advisable to make an appointment between the 1st and 12th day of the cycle.
Conduct of the examination
Duration of the examination: 15 minutes for image acquisition.
A technician will position your breast to take some pictures. You will then see the radiologist for the results. Discomfort or pain may be felt due to compression of the breasts between two plates.
Results
The results are known instantly and treated by the doctor in charge of your records in our centre. A full report is sent to your prescribing physician.