Since its exploitation in the medical field, radiology is at the basis of the diagnosis. It relies on X-rays.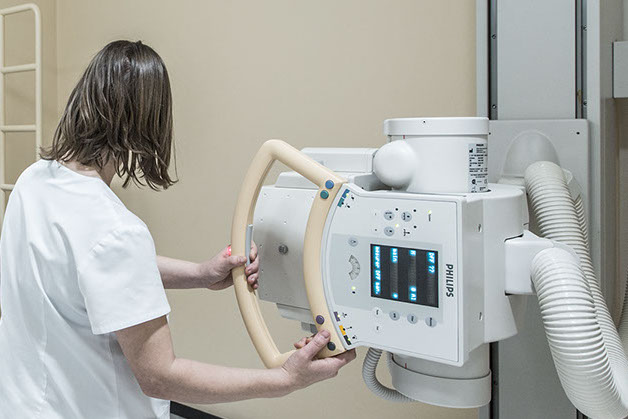 Conduct of the examination
No special preparation is required for most x-rays
Barium enema and transit: according to protocol (information at appointment)
Dental panoramic: no preparation
Conduct of the examination
Our digital technology allows for a moderate dose of radiation. In the case of a specific exploration of the digestive tract, you shall be asked to drink a contrast medium or to accept the introduction of contrast into the colon. Pictures are taken in different positions depending on the part of the body studied.
Implications
The X-rays used are generally to be avoided by pregnant women.
It is therefore imperative to report if you are pregnant or could be pregnant.
Results
The results are known after a few minutes and the examination is dealt with by the doctor in charge of your records in our centre. A full report is sent to your prescribing physician. You shall leave with your x-rays.
Learn more about radiography in Geneva
---
Learn more about the other examinations available at the Medimage centre: MRI in Geneva (Magnetic Resonance Imaging), CT scan, cardiac imaging, mammogram in Geneva, ultrasound in Geneva, elastography, biopsy in Geneva, infiltrations in Geneva, PRP infiltrations, dental panoramic or mineralometry.
Take a look at our medical team and our radiologists.